Our Pastors
Trevón Gross, who is founding and lead pastor of Hope Cathedral, accepted his call to preach at a very young age. He was licensed to preach at the age of 14. Since that time, he has actively prepared for pastoral ministry.
With degrees from the University of Virginia, Duke University and further graduate work at Harvard University, Pastor Trevón has a passion for teaching the Word of God.
His desire is to see people added to the family of God and growing in their faith so that they will see God's purposes for their lives unfold. Hope Cathedral provides help, healing and hope to everyone!
Pastor Trevón, and his wife, Pastor Qwynn, are the proud parents of three children: Trevón, Dianna and Sarah.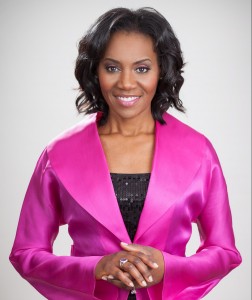 From a Missions trip to Toluca, Mexico in 1986, D. Qwynn Gross gave her life to Christ. Since that time, she has impacted many lives through intercession/prayer, discipleship and down to earth teaching. Affectionately called, Pastor Qwynn, she is co-founder of Hope Cathedral, a Ministry Fellow with Christian Union at Princeton, founder of Women of Passion women's ministry, conference host and speaker, and author. Her greatest desire is to see people encounter the living God and grow in greater knowledge of Him and what He has deemed possible for their lives. To that end, she has given her life to serve the body of Christ.